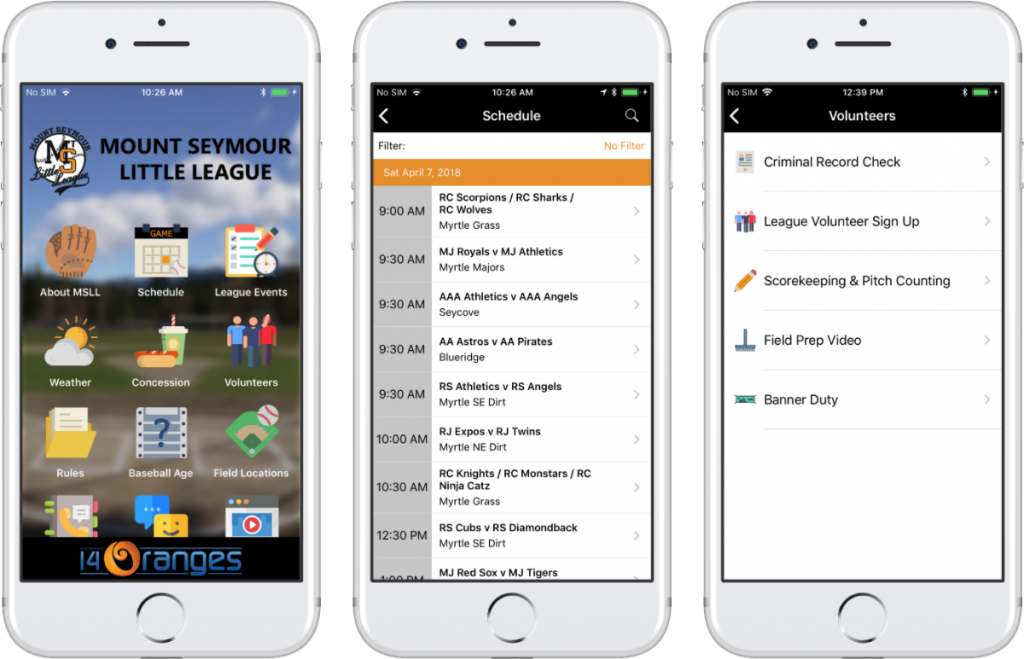 We are very excited to launch a dedicated Mount Seymour Little League (MSLL) mobile app for the 2018 season. The app is available for free on the iOS App Store and Google Play Store.
The MSLL app includes game schedules, local weather, rules, field locations and other league information. You can use the app to:
View game schedules for all divisions from Rally Caps to Majors
Filter game schedules by division and/or field location
Browse the league event calendar and sign up for events
Check out the local Deep Cove weather forecast powered by Dark Sky
View the Myrtle Park concession schedule
Access useful volunteer information about scorekeeping, pitch counting and field prep
Download the MSLL division rules
Verify a player's Little League baseball age
Access information and maps for MSLL baseball diamond locations around North Vancouver
View contact list for the MSLL Executive Committee and Division Coordinators
Stay up to date with quick access to our website and social media pages
Watch MSLL videos including coach training videos
Report an injury to our Safety Officer
Learn more about our annual MSLL Candy Cup tournament
The app was designed and built using the Info Grove framework by 14 Oranges. We are very grateful to 14 Oranges for the support and sponsorship of our MSLL app.